INTRODUCTION
Last December Taoiseach Leo Varadkar had to slap down Priti Patel MP, who now serves as Britain's Home Secretary, when she threatened the Republic with food shortages if the Irish Government did not drop demands for the Irish backstop. Varadkar reminded Patel of the starvation that had engulfed Ireland in the 19th century and said he hoped she would think more carefully about what she said in the future. Tensions eased as Johnson dropped the Democratic Unionist Party (DUP) and conceded a regulatory border in the Irish Sea.
Now, tensions are on the increase again. Johnson has seen fit to reappoint Patel as Home Secretary and has made bellicose noises about the forthcoming trade talks with the EU. In Dublin Varadkar has stated: 'It is going to be difficult to secure a good trade deal for Ireland, principally because Boris Johnson has fixed on a harder Brexit than we anticipated under his predecessor or at the time of the referendum, and that is one where he talks very much about divergence'. 
If Britain does not get what it wants out of the  forthcoming Brexit negotiations, Anglo-Irish relations could deteriorate again. In extremis Britain could resort to its all too familiar policy of bullying Ireland.  The worst example of this was the bombing of Dublin and Monaghan in 1974 by Loyalist paramilitaries who were RUC Special Branch and MI5 agents such as Robin Jackson. Anyone who doubts Johnson's moral vacuity and capacity for wrongdoing should listen to the infamous recording of him providing Darius Guppy, an old Etonian colleague, with the contact details of a journalist so the latter could be beaten up. Guppy told Johnson he intended to have the journalist's ribs broken:  Boris Johnson Darius Guppy telephone call threatening violence  at https://www.youtube.com/watch?v=iDJWkS2A9T0
Unlike many of his predecessors, Varadkar is not the type of taoiseach to back down when under severe pressure. He also has an utterly ruthless streak. Anyone who doubts the latter point should study the manner in which he plotted against and undermined Enda Kenny, his predecessor as Taoiseach over the Garda Maurice McCabe paedophile smear scandal. Kenny was completely blameless in that scandal. Bearing this in mind, Johnson should note that the Irish police – the Gardai –  may very well hold a file which could be deployed to devastate the British Royal Family if relations become really toxic.
---
1. MOUNTBATTEN ABUSED BOYS IN THE IRISH REPUBLIC.
Last August Village  published an article revealing that a boy abused by Lord Louis Mountbatten in August of 1977 committed suicide a few months later. He had been taken by car to Classiebawn, Mountbatten's castle in the Republic of Ireland from Kincora Boys' Home in Belfast. The man responsible for trafficking him was Joseph Mains, the Warden of Kincora, also a paedophile.
Mains was a British agent and an asset of both MI5 (Home Office) and MI6 (Foreign Office).  (For further details about Mains and Kincora, please click on the Joseph Mains button at the end of this story.)
Mains had to cross the Irish Border to get to Classiebawn.
The Village  story about the boy who committed suicide is also available on this website. (Click on the Mountbatten tag/button at the end of this story.)
---
2. LOWNIE'S LABOURS
Village  also revealed that the British historian Andrew Lownie had sought the Garda file on the assassination of Mountbatten in August of 1979 while preparing a book on the Mountbattens. Lownie was rebuffed politely. His book has since become an international bestseller and was listed by the Daily Mail  as one of the best biographies of 2019.
Lownie's book contained interviews with two other boys who were abused by Mountbatten in Ireland both of whom are alive.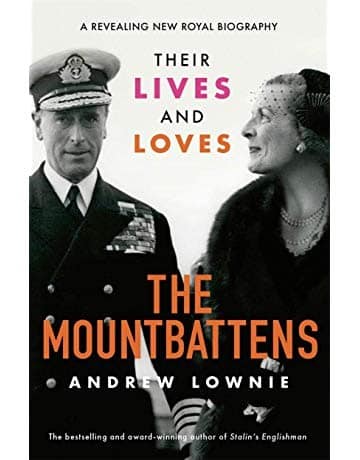 Since the publication of his book, Lownie has asked the Gardai to release the logs they made of the vehicles which visited Classiebawn. They emailed Lownie on 7 October 2019 stating that files 'generated during the course of a criminal investigation' are considered confidential and hence they would not be releasing them. It is significant that they did not deny that the logs still exist.
Lownie responded by pointing out that the logs he was looking for related to August 1977, i.e. two years prior to Mountbatten's assassination. There could not have been an investigation of a 'criminal' nature in 1977 into an assassination that did not take place until 1979.
The Gardai did not – and clearly have no intention of – releasing the logs.
---
3. JOHNSON HAD BETTER BE ON HIS BEST BEHAVIOUR DURING THE FORTHCOMING BREXIT NEGOTIATIONS
The Mains' log (or indeed logs) are political dynamite, even forty years on, especially with the Royal Family reeling from the Prince Andrew-Jeffrey Epstein scandal. There is more to the Prince Andrew story which has been ignored by the British press thus far: his relationship with the paedophile peer Lord Greville Janner. Details, however, can be found by clicking the Prince Andrew tag/button at the end of this story.
Boris Johnson should be told in no uncertain terms that MI5 and MI6 are despised in the Republic and it would be folly to unleash them to spy on, bully or coerce the Irish government during Brexit negotiations;  most particularly, they should not use their influence in the media – on either side of the Irish Sea – to besmirch Irish politicians. Village  has evidence that one of the most senior media figures in Ireland was an ally of MI6. While his influence is now nonexistent, he has surely been replaced by other traitors. It was he who got Dr Martin O'Donoghue  TD to attempt to bribe two Fianna Fail cabinet ministers – Sean Doherty and Ray MacSharry in 1982 to oust Charles Haughey as Taoiseach. Village  has referred to him in the past as the 'Paymaster'.
British spies and their agents are also blamed by all and sundry in Ireland for the Dublin and Monaghan bombings of 1974 which led to the death of 33 people; the atrocious Miami Showband massacre; the egregious assassination of the solicitor Patrick Finucane in 1989;  and a multitude of other acts of violence and dirty tricks. MI5 also helped Loyalists tear down the 1974 Northern Ireland Power Sharing Goverment.
---
4. A LITANY OF TETCHY TAOISIGH
The Irish Government has traditionally viewed the British Embassy as a 'nest of spies'. The most senior of politicians have never doubted that MI5 and MI6 recruited a host of treacherous agents inside the Gardai and the Irish civil service to reveal to London what they were doing.
Taoiseach Jack Lynch was convinced his administration was being betrayed by a traitor with Irish State secrets reaching the desk of British  PM Edward Heath. Lynch instructed Chief Superintendent John Fleming of the Special Branch to root out what he – Lynch – described as a 'spy in the camp'. Lynch later alluded to the possibility British agents bombed Dublin in 1972 (a separate attack to the Dublin and Monaghan massacre).
Taoiseach Liam Cosgrave once told one of his ministers 'Never trust the Brits' before he set off to an EEC meeting.
Taoiseach Charles Haughey was utterly convinced MI5 and MI6 plotted to topple him. And there is a mountain of evidence that they did.  (See Haughey button below). Haughey also viewed organisations such as The British-Irish Association as MI5/6 intelligence gathering operations.
Taoiseach, Albert Reynolds, told British PM John Major not to listen to MI5 whom he distrusted and that he – Reynolds – would keep him straight about what was really happening in Ireland.
Taoiseach Bertie Ahern was angered at Britain's refusal to release the files it held on the Dublin and Monaghan bombings.
Even Garret FitzGerald, perhaps the most pro-British taoiseach of them all, admitted that he was aware that his phone might be tapped, something he presumably bristled at. FitzGerald was so embarrassed by his relationship with an MI6 asset called Brian Crozier that he made no mention of him in his otherwise extraordinarily comprehensive autobiographies, All in a Life  and  Just Garret. Crozier's links to MI6 were made public decades ago. (See the story Licence to Deceive  which can be found by clicking the Garret FitzGerald button below.) FitzGerald was an avid attendee of the British-Irish Association which Haughey so despise.
5. SUFFOCATING SURVEILLANCE
Meanwhile, GCHQ intrudes upon the privacy of Irish politicians and senior civil servants on a daily basis by tapping phones and intercepting emails and texts. The revelations made by NSA whistleblower Edward Snowden have long since exposed what GCHQ and its US partner, the NSA, are capable of. The intrusion must be suffocating.
If GCHQ follows the example of the NSA, Leo Varadkar's partner, his closest friends and family; not to mention Simon Coveney's family and friends, are monitored 24/7. This is done because the electric snoops have learnt from experience that those around political figures are often more indiscreet than they are. One of Charles Haughey's sons had his phone tapped in the 1980s. Margaret Thatcher was once reported in a story by Private Eye  magazine to have been shocked by GCHQ transcripts which revealed that Haughey used salty language while talking to members of his family.  That was in the 1980s. One shudders to think of the extent of surveillance of family members nowadays with the vastly improved technology at GCHQ's disposal.
A glance at UK snooping over recent decades provides a further glimpse at what is most likely happening in Ireland now. In the run up to the Maestricht negotiations, Tory PM John Major took a travelling circus of spies with him to EU summits. The troupe was made up of the cream of MI5, MI6 and GCHQ snoop divisions. Major's moles bugged hotel bedrooms, restaurants and purloined data from laptops and other digital devices while various EU negotiations were in progress. No expense was ever spared: Major's squad joined him on EU and non-EU summits alike.
And then there was 'OCADA', MI6's most important spy in Germany in the modern era. Richard Tomilson is an ex-MI6 officer and author of The Big Breach,  a book than landed him in prison for breaching the UK's Official Secrets Act. HMG does not imprison ex-MI6 officers for writing fiction, hence we can take Tomlinson's incarceration as confirmation of the truth of his claims. One of them was about a German traitor known as 'OCADA'. Tomilson explained that for some MI6 'postings, even more specialised training is required. For example, Andrew Markham, my IONEC colleague, was selected for [a] slot in Bonn. This was a deep cover job, running MI6's most important agent in Germany, a high-ranking official in the Ministry of Finance. In return for a substantial salary, OCADA provided five-star CX [i.e. top-level secrets] on the German economy and interest rate movements, enabling the Chancellor of the Exchequer and the Governor of the Bank of England to adjust Britain's interest rates and economy to the best advantage. The OCADA posting was so sensitive that only the ambassador in Bonn and H/BON [MI6 Head of Station] were briefed and no one else in the embassy was even aware that Markham was from the "friends" (FCO-speak for MI6). Markham thus had to learn to become a thoroughly convincing diplomat to fill his FCO colleagues, so he attended the FCO pre-posting training courses in addition to all his MI6 courses, and in order to do brief OCADA effectively he also attended advanced lectures at the London School of Economics and did an extended attachment with the Treasury.' (Tomlinson p. 158/9).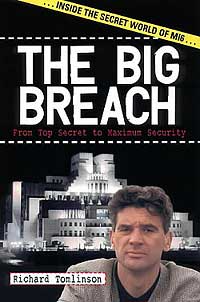 Chancellor Merkel was personally incensed at the UK-US surveillance of her private communications. She once bearded Barak Obama about this intrusion, pointing out that she had suffered the same type of meddling with her privacy when she had lived under Soviet rule in East Germany and had never expected the same from her so-called allies.
The Irish State does not place British politicians, their wives, husbands, partners or children under surveillance.
Bearing this sordid background in mind, the possibility that the Joe Mains' logs almost certainly still exist and, if leaked,  could severely damage the British Royal Family,  is a factor that Johnson, Patel, MI5, MI6 et al  should take into account. Hopefully, it will deter them from engaging in bootboy tactics during the forthcoming Brexit negotiations. That means: no bullying, no bribing, no PSYOPs (psychological operations), no bugging of offices, cars, kitchens and bedrooms;  and most assuredly, no character assassination, especially with the connivance of the pro-Tory print and digital outlets which circulate widely in Ireland. It hardly need be said that MI5 should not give its agents in the UDA and UVF the signal to bomb the Republic again as they did in 1972 and 1974.
---
6. IT IS UP TO DREW TO MAKE SURE BRITISH SPIES DO NOT STEAL THE MOUNTBATTEN LOGS
One person who would be most displeased if the Classiebawn logs were to be leaked is Garda Commissioner Drew Harris. Harris is a former RUC Special Branch officer who worked extensively with MI5 before he took over the Irish police. To date, he has not intervened to have the logs of Mains' visit  to Classiebawn in August of 1977 extracted from the main file, copied and sent to author Andrew Lownie. Instead, on 6 November the Gardai reverted to Lownie saying: 'I wish to inform you that all such security logs form part of the Garda Investigation File, and for the reasons outlined in email of 7th October 2019 will not be released'.
Lownie is still pressing the Gardai for the logs.
Harris will presumably ensure that they do not disappear from the Mountbatten file.
If there are any British moles inside the Irish police with access to the Mountbatten logs, Drew is quite possibly the best man to root them out as he knows quite a lot about how his former colleagues in MI5 – who run the Garda traitors – operate. It is even possible he was part of operations involving the Gardai on MI5's pay roll and knows precisely who they are.
If Fianna Fail returns to power next year, Micheal Martin will undoubtedly ask to see the Mountbatten file. Traditionally, Fianna Fail has been more suspicious of the Perfidious Albion than Fine Gael politicians. If Martin finds the Mountbatten logs have gone missing, it might well spark a mole hunt for the thief and traitor.