Gratuitous Trump Image Section
Bean and Bucket
Theresa May is the most inelegant British leader since Gordon brown. It's funny how the same person can be perceived as utterly unrecognisable in terms of elementary human characteristics, just by the unfair elapse of time. In office, these two leaders managed to entirely lose their reputations for frugal good sense. If brown was Mr Bean, May is surely Hyacinth bucket (pronounced 'bouquet', if that's not French).
The bill for their party
Villager likes to consider how much the bailout cost us all, when he's counting out the five-cent pieces from the jar at the end of the month, in a quest to find the price of a miserable cheese sandwich down at the Capel St Spar. Sometimes he swoons unmanfully. At the end of 2016 the cost of bailing out our domestic banks stood at €39.9 billion, with an annual cost of servicing the associated debt of over €1 billion. €66.8 billion was used to recapitalise the banks and €14.8 billion went in servicing debt. by the end of 2016, the State had recouped €25.1 million in income from the disposal of investments, income from the guarantee scheme, and other means. Subtracting one from the other yields a figure of €56.5 billion. The C&AG has estimated the residual value of our remaining investments in AIB (a 71 per cent shareholding), bank of Ireland (14 per cent) and Permanent TSB (75 per cent) at €13.6 billion. name is projecting a €3 billion surplus. It all comes to €16.6 billion. Irish bank resolution Corporation (Anglo Irish bank and Irish nationwide building Society) cost us €35.8 billion.
you mean on judges
Most of the money that might have been sprayed around in budget 2018 has gone on reinstating public-sector pay. Villager will be reading a good book when the unexcitable Paschal Donohue rises to his feet. Nothing to see here.

Socks and Swimming pay off with undiscerning youth
According to Irish Times/Ipsos/MRBI pollsters, satisfaction with Varadkar's performance as Taoiseach is – for some reason – high, at 49 per cent. 31 per cent are dissatisfied and 20 per cent, presumably people who – like Villager – don't know what to make of hipsters, are undecided. Varadkar is the most highly rated leader, ahead of Micheál Martin (down two points since May, to 37 per cent), Gerry Adams (down one point, to 30 per cent) and Brendan Howlin (down two points, to 20 per cent).
Jayz, not another Healy-Rae on the Today programme
Villager favours urban life and doesn't like the rural perspective. nevertheless, Ireland's most ostensibly serious broadcaster, Sean O'Rourke, continues to celebrate rural Ireland to the detriment of the capital and sport to the detriment of the arts. He is also the world's leading user of the word wonderful. Villager caught it 15 times in one show, before the dial spun off the wireless.
Women's place
Noel Whelan, barrister and political pundit, is a gentlemanly influence in the discourse but he has decided his schtick now is being unimpressed with the ephemeral machinations of the political process. Fresh from denouncing the serious attempt to impose identity cards for public-service users, as "silly season nonsense" over the summer, the second un-angriest man in Ireland (Colm McCarthy in this as so many other things remains unassailable) is dissing the attempt to visit a rake of referenda on an uninterested electorate as "a political stunt" from "a weak government trying to prove it has vision and durability". but the man who found his progressive side during last year's Marriage equality referendum campaign is surprisingly derisive of the likes of the attempt to remove purported acknowledgement of the special place within the home of (all women) from the constitution. Like the invocation of the Holy Spirit at the opening of bunreacht na Éireann the kinked vision of women taints the whole legal system. If you don't get that you either don't get equality, don't get the point of the twentieth century or are from the 'Fianna Fáil gene pool'.
Arthur's pay day
Villager just loves development. And multinationals. When the two come together he loses control of his thesaurus. Diageo has announced plans to transform 12.6 acres at its St James's Gate site in Dublin City to create a new mixed-use development, which will include residential units, and Villager says it is awesome.
The maker of Guinness said that after "significant" investment since 2011 at St James's Gate and advances in technology, it can now brew more second-rate beer with less, valuable, space. To this end it wants to transform 12.6 acres of the nearly 50-acre site it has been degrading for a generation to create a mixed-use development "a third residential, a third commercial and a third leisure". called, inevitably, the St James's Gate Quarter. During the boom Guinness talked of relocating to Leixlip where land was allegedly to be purchased from the ancient Guinness family for a "super brewery". Oliver Loomes, country director for Diageo Ireland, told the Irish Independent that "it will be many, many years before a sod is turned on this site" for this latest development salvo. Villager therefore predicts it will not happen.
parable of the Apple
Villager is suggesting everyone should do in their own private and business lives what the Irish government is doing with our €13bn Apple loot. resist the pressure of the rich and powerful – the elite of Europe – to use if for ourselves. Give it back, we don't need it. It's Christianity in action and it's endorsed by those always-just forces of global capitalism, the IT multinationals. Ireland is proving it is post-materialism. It just now needs to widen the ambit of its new strategic love for neighbour. beyond its stance on multinationals, to others.
Neo-goldmanism
Atavistic xenophobic populism has returned to German national politics with a 'Knall', in the unlikely form of a 38-year-old lesbian investment-banking economist, Germany's own version of Ann-Marie Waters who once worked for Goldman Sachs. Alice Weidel is the unusual figure who has come to symbolise the far-right Alternative for Germany's (AFD) poll-vault into the bundestag. The AFD's astounding 13.4 percent finish makes it the first openly chauvinistic, illiberal party to capture seats in Germany's historically resonant reichstag. Weidel is in a common-law marriage with a Swiss filmmaker boasting Sinhalese heritage, with whom she has two adopted sons. They live in a village on Lake Constance in Switzerland. where they have illegally hired a Syrian refugee as cleaning lady.) The couple are legal partners, but not married. Had the AFD been in the bundestag, it would, according to its pro-traditional-family manifesto, have voted against it.
Try it on most of the Fine gael party
In his youth Villager had a weakness for utilitarianism, the political philosophy of the greatest good for the greatest number. Jeremy Bentham was its progenitor. He was pivotal in the establishment of britain's first police force in 1800 and pioneered prison reform. He also argued for the rights of women, and for homosexuality to be legalised. However he was notably eccentric, reclusive and difficult to get hold of. He called his walking stick dapple, his teapot dickey, and kept an elderly cat named The reverend Sir John Langbourne.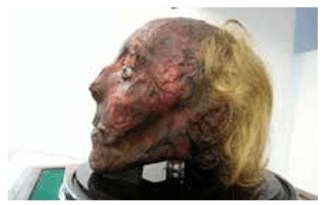 In 2006, researchers Philip Lucas and Anne Sheeran suggested his unique character was driven by Asperger's syndrome, after studying biographies which described a young Bentham as "having few companions his own age", and being "morbidly sensitive". Recent studies have suggested that autism is around 82 per cent heritable and there are specific regions in the genetic code linked to traits. Bentham's head has been mummified (it used to go on display one day a year at university College, London), and scientists intend to genetically test it.
Feminystifying
Disconcertingly, of the four biggest parties none appears to want to see no restrictions on abortion in the first 12 weeks of pregnancy as recommended by the surprisingly right-on Citizens' Assembly.
Fianna Fáil and Fine Gael have promised their Tds a free vote on the issue, while Sinn Féin favours repeal of the eighth Amendment and legislation for limited access to abortion – only in cases of rape, incest and fatal foetal abnormality and where there is a threat to the life, as opposed to the health, of the woman. Both Gerry Adams and Martin McGuinness have previously stated that Sinn Féin is anti-abortion. Labour would also allow abortion where there is a threat to the health of the woman. Many Independent Tds and PbP/Solidarity also favour legalisation of abortion along the lines of the united Kingdom. The Green Party favours a referendum and repeal of the eighth Amendment. Members have mixed views on circumstances. Leader Eamon Ryan says abortions should be decided between a doctor and women and not specified for in legislation.
Royalty engages another cad
Villager has changed his mind about the merits of monarchy in Britain, after he has become more acquainted with the extraordinary morass that is that kingdom's elector politics. So he rises at dawn every morning now with the English web-version of the ever popular daily Mail wherein it has been revealed that Prince Harry's belle Meghan Markle's ex-husband has sold the rights to a new comedy series which will tell the story of a man whose wife leaves him for a British prince. Trevor Engelson, 40, pitched the idea after a conversation with a friend, musing what would have happened if he and Markle, 36, who he divorced in 2013, had children together and a custody battle was complicated by royalty. Fox, the television subsidiary of 20th Century Fox, confirmed that there was "a project in development for pilot consideration".
Not ridiculous
John O'Keeffe is the colourful, if widely-spread, spokesperson for the GrA, who claimed the ordinary garda (he failed to say in what numbers) had been betrayed by middle and senior management who alone "falsified" breath-test figures. The recent interview with him by Paul Reynolds on RTE news portrayed him in a negative light and at one stage featured his turning his side to the camera, making him look foolish. but O'Keeffe, a lawyer, is fighting back.
He has taken a case to the broadcasting Authority of Ireland claiming the reason he turned his side was because someone entered the room, and that it had been agreed that that component of the prerecorded interview would be edited out. 'Double Cambridge graduate' O'Keeffe also claims the broadcaster ridiculed him before the interview, and that he has his own video evidence of all of this. If successful he may be in a strong position as he was subjected to widespread public ridicule and vituperation on the back of his intensive interrogation.
o really, o'Leary?
Ryanair's Michael o'Leary is a liar. He lies about everything from climate change down to how his airline handles disabled passengers, and now about how many flights his airline's incompetence has required them to cancel. Strange then that so many of Ireland's reasonable commentators not only idolise this cartoon aerosexual but celebrate him for his honesty. Economist and writer David McWilliams has claimed that "Michael o'Leary is a straight-talker who is honest and tells it as he sees it, in plain english. Whether you like what comes out of his mouth or not, you have to admit that, with ryanair, you know where you stand". He isn't and you don't.
The most tainted site in Ireland
The State's Strategic Investment Fund is to lend up to €50 million to giant US developer Hines to help it build key infrastructure to support the construction of over 4,000 new homes at once idyllic Cherrywood in south Dublin. As if it needs it. NAMA sold Cherrywood to Hines for €27,000 per site though it is now worth over €100,000 per site. The original rezoning of Cherrywood for Monarch Properties was found to be 'corrupt' by the Mahon Tribunal.
Spoofer spook
More revelations are emerging about Sean o'Callaghan, the former IRA man who died in Jamaica last month. Anyone who read O'Casey's book, or the propaganda put out on his behalf, would have believed that it was his conscience which led him to act as an informer for the gardaí. Not so. The truth is that O'Callaghan misappropriated republican funds in Kerry and in a panic approached the gardaí to save his skin. They agreed to bail him out; he returned the missing money and became an informer. His behaviour didn't change: he misappropriated further funds and the Garda had to pay over more money. He later went to work for MI5 who were able to pay him a lot more than the Garda. When republicans eventually became suspicious about his loyalty, MI5 organised an operation to prop him up. They used their contacts in the British media to publish a story that he was at the centre of a manhunt: one of the most wanted IRA members on active service in Britain. by arrangement o'Casey was in Kerry where he posed statuesquely for a photographer and appeared to make fools of the British police, becoming an IRA folk hero. Looking back at it, it is difficult to believe that the lupine republican movement could have fallen for something as patently obvious as this, but it did. After his cover was eventually blown, o'Callaghan became a 'protected person' in London. MI5 kept an eye on him, paid him a salary and used him for propaganda. He also spoke at unionist conferences, purportedly giving the orangemen an insight into IRA thinking; in reality spouting MI5 propaganda. He gave MI5 and Scotland yard a difficult time in London. on at least one occasion he went missing, generating spooks panic. urgent messages were sent by Scotland yard to the Garda to see if he had returned to the republic. In the event he hadn't. He didn't turn up for six months, making Ahernesque claims that a friend in London had stolen money from him.
Summer's gone
So farewell from O'Connell St, Ireland's national thoroughfare, to Ann Summers, tacky British lingerie supplier which has gone somewhere else. It occasioned spasms when it arrived but it left without a moan.