Harris asleep
Young Simon Harris seems to think the women of Ireland will stay loyal to him if he just puckers up and adopts the mantra that it was all an honour and done for Mná na hÉireann. The night before the referendum he tweeted in what is being seen as a 'Song of the Camino' moment: "will sleep tonight in the hope of waking up to a country that is more compassionate, more caring and more respectful. It has been an honour to be on this journey with you and to work #togetherforyes. See you all tomorrow!".
Unfortunately no-one cares how well the Minister for Health sleeps, they care how well the mistreated patients under his aegis sleep. And Villager has been struggling to get the image of the eager nightcap-topped and pyjama-ed Simon out of his fevered head.
Sinna Gáel
Sinn Féin's new leader Mary Lou McDonald has said it wants to form a coalition government after the next election with either Fine Gael or Fianna Fáil.
"I want to lead the party into government. I want to do that from the strongest possible position. I want us to discuss, debate, agree with others a programme for government", Ms McDonald told The Irish Times in an interview. All those years, all that effort, pretending Sinn Féin wasn't just Fianna Gael for slow learners.
The view from Dalkey
David McWilliams, a metaphorical bow-tie wearer, sometimes gets a hard times in these columns but his Irish Times Saturday feature packs an economic punch and is always accessible and often entertaining and there's no worthy ideology he won't eventually come around to or at least promote. But he's what Villager's primary teachers used to call a notice box and he's often wrong. Recently he said Dublin needs to be like Belfast in its policy on high buildings in its historic centre, to avoid a housing crisis. No expert says height is a solution to the housing crisis. The real problem is one of density in Dublin's suburbs not height in its uniquely-human-scale city centre. Indeed fiddling around with heights sows confusion and is partly responsible for inertia in the city centre as developers wait for ever greater flexibility in standards and correlative extra profitability for their hoarded sites. McWilliams also said people are emigrating because of housing. But Ireland has net immigration. Armchair planning.
The view from Dublin's South Inner City
The ascendant Press Up group has outbid several property developers to buy the Celtic Revival style headquarters of New Ireland Assurance on Dublin's fast-rebeautifying Dawson Street, a more elegant counterfoil to the jaded global offering of next-door Grafton St. The group led by Paddy McKillen Junior and Matt Ryan is paying €38 million for the two interlinking five and six-storey office blocks.
Despite helpful suggestions from the Irish Times' veteran property correspondent, Jack Fagan, Press Up won't demolish the buildings, but instead will convert the ground floor into restaurant and other retail uses and to add the usual greedy extra office floor to bring the overall office content to 70,000sq feet.
In his day Paddy McKillen liked nothing better than a bit of façade-retention but Junior is cornering the market in historic refurbishments with Roberta's and Dollard in the former Temple Bar printers that Senior (and Bono and Edge) wanted to demolish a decade ago, and the exquisite Art Deco Stella Cinema in Rathmines for which demolition permission had been granted. A bit of authentic taste will get you quite far in sophisticated Dublin now. And if it's not real, Pressup can elegantly fake it – as with the (actually newish) Vintage Cocktail Club on Crown Alley, and the ye olde Peruke and Periwig pub on Dawson St and Lucky Duck on Aungier St. No pub paraphernalia for these whizzes, as they reportedly prepare for a stock-market otation, but not, Villager is certain, for a downturn.
Weird Norman defines normal
Norman Tebbit, the former Chairman of the Conservative Party, has announced that he will be boycotting religious services at Bury St Edmunds, Suffolk, whenever the Reverend Canon Joe Hawes officiates, because the Rev is gay. Lord Tebbit has described him as a "sodomite", an offensive term.
Tebbit, who has been worshipping at the cathedral for nine years, has explained that he finds "it difficult to accept a sodomite as a member of the clergy who will, for example, be called upon to conduct marriage services. I will struggle to attend if he is officiating".
Lord Tebbit discovered that Hawes, aged 52, is in a civil partnership with another cleric, the Reverend Chris Eyden, from a newsletter last March and that he was destined to become the cathedral's most senior official. "The cathedral has taken this decision and I disapprove of it but I do not wish to damage the cathedral in any way. I will maintain my financial support for it every year because it will be there long after the dean and I are gone".
Tebbit is part of a dwindling generation that deems loving relationships between adults of the same sex to be offensive. What is really sickening is Tebbit's toleration of an actual sinner, Sir Peter Morrison MP, who served as his Deputy Chairman back in the 1980s. Morrison was a violent child rapist. We need look no further than official British archive records for proof of Morrison's proclivities.
The archives show that on 4 November, 1986, Sir Antony Duff, Director-General of MI5, wrote to Sir Robert Armstrong, Margaret Thatcher's Cabinet Secretary, after allegations of child abuse had been made by separate sources against Morrison. Morrison had been accused (entirely accurately as it transpired) of child abuse. Duff opined that Morrison was only a minor "security danger".
After the Morrison memo came to light in July of 2015, Armstrong (famed for his use of the phrase "being economical with the truth"), defended his inaction thus: "Clearly I was aware of it…but I was not concerned with the personal aspect of it, whether he should or should not be pursued. That was something for the police to consider. My concern was implications of national security and international relations". (BBC Radio 4's Today Programme)
Morrison's successful upward career trajectory could not have been sustained without the support of Tebbit. Instead of being locked up Morrison was able to persist in his abuse of boys including a number of unfortunates at Bryn Estate care home in Wrexham, North Wales.
What did Lord Tebbit know at the time? Tebbit has revealed that "rumours had got to my ears" that Morrison was a paedophile more than a decade before the truth became public knowledge.
Another Tory minister, Edwina Currie, noted in her diaries on 24 July 1990 that: "One appointment in the recent [government] reshuffle has attracted a lot of gossip and could be very dangerous. Peter Morrison has become the PM's PPS. Now he's what they call "a noted pederast", with a liking for young boys; he admitted as much to Norman Tebbit when he became deputy chairman of the party, but added, "however, I'm very discreet" – and he must be!".
Tebbit denied this stating: "That is about as accurate as you would expect from Edwina Currie".
Instead, he stressed that he had asked Morrison about the rumours who – surprise, surprise – denied them.
At least Tebbit has conceded that there "may well" have been a political cover-up over child abuse taking place at Westminster in the 1980s. "At that time I think most people would have thought that the Establishment, the system, was to be protected and if a few things had gone wrong here and there that it was more important to protect the system than to delve too far into it".
He has admitted: "That view, I think, was wrong then and it is spectacularly shown to be wrong because the abuses have grown". Asked if he thought there had been a "big political cover-up" at the time, he said: "I think there may well have been".
Zero Credibiity
Italy's UniCredit bank, now led by a Frenchman, is plotting to merge with French rival Société Générale. Europe's banks are under increasing pressure to bulk up, due to their relative decline compared with booming US rivals.
Whistling for it
It's eleven years since half-South-African-half Israeli Jonathan Sugarman, Villager's second favourite whistleblower, blew it on UniCredit after he was forced to falsify liquidity-ratio figures for the Financial Regulator, in an exercise that was replicated all over Irish banking until the government was spooked by incompetent civil servants into giving the bank guarantee that bankrupted this country. Sugarman resigned from UniCredit and told his story to the uninterested Financial Regulator which, after advising that his information would be treated "in confidence", then explained that this "confidence" would not preclude the possibility that the Regulator would consider his actions criminal and report them to the Garda. Ultimately it informed him without deigning to concoct a reason, that it was not pursuing the matter. Village was the first to name Unicredit, despite threats from McCann FitzGerald solicitors that UniCredit would sue if implicated. After this, Sugarman spent some time in crashed Greece but has been unable to find work in the eleven years since he spilt the financial beans. He's now looking for work or nancial support though not a bailout. He would be an asset to some financial outfit with a bit of integrity or imagination and he has certainly shown how to run a sustained campaign in fairness, he is probably Ireland's most trusted banker.
Telegraph needs polygraph
The Daily Telegraph recently led with a cover story that Jeremy Corbyn was pushing again for a United Ireland, "defying the will of the people".
Its article was based on a three-year-old statement that he supports "unity by consent". Presumably, as a guarantor of the Good Friday Agreement, Theresa May does too. As Philip Boucher-Hayes noted, the authors cannot be called journalists.
Revultants
Under a contract introduced in 2008, medical consultants agreed to major work-practice changes, including the restriction – and in some cases, elimination – of private practice, weekend working and extended rosters. In return, then Minister for Health Mary Harney offered the beleaguered paupers salaries of between €170,000 and €240,000, with increases to bring the rate up to these levels to be paid on a phased basis.
The first payment was made, but not the second phase, following the collapse in the public finances, and the State later cut consultants' pay by 15-25 per cent.
Consultants are now challenging the withholding of agreed pay increases in 2009. Up to 2,000 consultants could have to be reimbursed, at a cost of about €700m. 3,000 more may also be affected.
Ten of the cases are due to be taken in early June Lacunae in the agreements already mean that medical consultants employed by the State for treating private patients can be paid by health insurers in circumstances where this is not permitted under their contracts.
In a report to the Department of Health, the HSE argues that such a move would introduce a new regulatory mechanism which would "disincentivise" consultants from breaches of their public employment contractual commitments.
The HSE feels powerless to require that insurers only reimburse consultants employed by public hospitals for the treatment of subscribers where contractually they are allowed to do so.
In autumn 2015, HSE chief Tony O'Brien told then minister for health Leo Varadkar in an internal email that the application of rules restricting the level of private practice which senior doctors can carry out in public hospitals had become a "farce".
The Secretary General of the Department of Health Jim Breslin said in a letter drawn up last year that "consultants may be exceeding their permitted level of private practice with the public hospital where they are employed, exceeding their off-site private practice rights or engaging in off-site private practice through holding a contract that does not permit any off-site private practice".
Meanwhile cost-driven appointments, with approval from the Department of Health, of non-specialist doctors as practising consultants by the HSE are, as Peter Kelly, the President of the High Court has admirably asserted, scandalous because they prejudice the welfare of patients.
Costs must be kept down but not at the expense of standards. Look at other models: try the UK's for a start.
Resigning-offence rubbish
On the eve of the Repeal the Eighth vote Éamon O' Cuív told the Taoiseach the prison sentence of up to 14 years for women who have abortions could be reduced by treating abortion as infanticide under the Criminal Law (Insanity) Act of 2006. Young Dev said Infanticide is now treated as manslaughter, with only short sentences. Even pro-lifers hadn't a clue what this strange man could have meant.
Burke, by name
In a recent worthy contribution to the Seanad debate on Ronan Mullen's insensitive comments downplaying mental health as a medical issue, Green Party Senator Grace O'Sullivan acknowledged the hard work done by 'Senator Ray Burke'. And Villager thought his rehabilitation had ended with the excision of a vast chunk of the Flood Report. Perhaps she meant Senator Colm 'Calamity' Burke, who's not a terribly good parliamentarian, and has had his difficulties with the Law Society, but certainly isn't corrupt.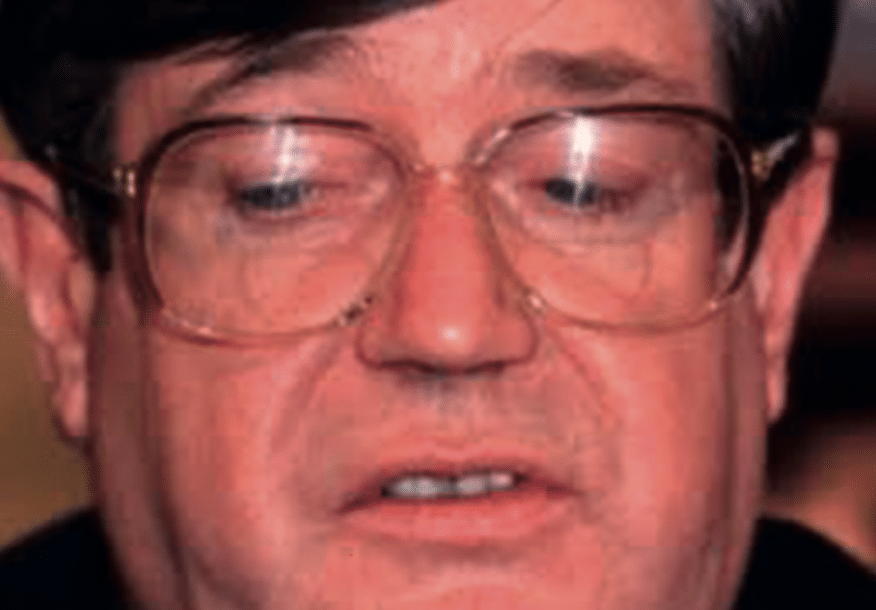 Franco-German impasse
Germany has finally revealed its disdain for France's grand plan for eurozone reform, refusing to concede any substantive step towards scal union or a federal EU crisis machinery to cope with the next global recession.
The minimalist proposals offered by Chancellor Angela Merkel in an early-June interview in the Frankfurter Allgemeine after months of silence rehearse long-standing German objections to a shared budget, and retreat from concessions eetingly oated last year. "Solidarity among euro partners should never lead to a debt union", Merkely poopingly pronounced.
Her carefully-crafted interview in the over the weekend is a watershed moment in the history of EU integration.
Plus ça change
Anti-corruption police have opened a preliminary inquiry into allegations that French president Emmanuel Macron's chief of staff, Alexis Kohler, violated conflict of interest rules by influence-peddling with a Swiss-Italian shipping company with which his family had links while he was a civil servant at the finance ministry.
Sean Chara
The decision of Richard Bruton Minister for Education, on 29 May, not to extend, but to effectively wind down, the Caranua fund for victims of institutional abuse is disappointing. Simultaneous release of a statement by the Minister for Children on illegal adoptions effectively buried this Caranua story.
The fund's limitation to €110m is based on a 2002 deal between the State and 18 Roman Catholic religious orders. It was designed to avoid liability by the orders for abuse to residents in homes the orders ran.
Instead, abuse liability was addressed through the State's Residential Institutions Redress Scheme. It cost over €1.5 billion in compensation payments to former residents of certain institutions.
By tying the Caranua fund budget solely to monies paid in by Roman Catholic institutions, the state destroyed whatever slim chance it had of extracting more from that source. That is because the fund pays for the needs of former residents of Protestant institutions that have paid nothing into the compensation fund.
Untoney Tony
Villager, who has violent views on damp, dust and noise, is besieged on one side by the Ormond Hotel which keen readers will recall, after leaking into the Village office for some time, is on the verge of demolition.
Negotiations with neighbours don't seem to be going too well and the demolition company seemed to come and go without actually demolishing anything until, as Village went to print, suddenly works started, before conditions relating to protection of the Village building have been fulfilled.
The principal shareholder in the company which owns the hotel is Tony Fernandes, owner of mid-Championship-ranking QPR which recently sacked Ian Holloway as manager, but who seems a bit allegedly dodgier than is ideal for neighbours. Indian police said last week that they have led a case against Fernandes and Malaysia-centred low-cost airline, AirAsia, over allegations of corruption
A close aide of Ratan Tata, former head of the Tata conglomerate, has blamed a "smear campaign" by his successor Cyrus Mistry for an official probe into alleged corruption at the group's budget airline outfit which is a joint venture with AirAsia. The allegation is of bribery in an attempt to get regulations relaxed to allow AirAsia India to fly international routes. Last year, the UK's Serious Fraud Office (SFO) named AirAsia Group as one of several foreign parties involved in bribery cases with jet engine manufacturer Rolls-Royce PLC. News of the Indian criminal probe knocked up to eleven per cent off AirAsia's share price.
Dusk for Musk
Reusable rockets, self-driving electric cars, solar power, vast batteries, underground transit: South African born Elon Musk (46) is Action Man for the slightly-climate-aware hipster generation. But he's losing it – they usually do. His car company Tesla burnt through $750m in the last quarter. His space company has just indicated it won't launch its pair of space tourists to loop around the moon this year as previously announced Unhappy shareholders want to dump three Tesla directors, including his also exotically-named brother, Kimbal. He has jumped on negative reports about safety in its factory, attacking journalists as boring and sanctimonious twisters in thrall to advertisers, when Tesla doesn't advertise, and denigrating the "Holier-than-thou hypocrisy of big media companies who lay claim to the truth but publish only enough to sugarcoat the lie, is why the public no longer respects them".
He then tweeted his 22 million followers that he was "Going to create a site where the public can rate the core truth of any article & track the credibility score over time of each journalist, editor & publication. Thinking of calling it Pravda".
This led the New York Times to call him "The Donald Trump of Silicon Valley".
Tesla is eating through cash and credibility. The company recalled 126,000 Model S cars to x bolts. Crashes have raised troubling questions about autopilot systems. The long-promised economy version has yet to emerge, undermining its claim that it serves a democratic role and a mass-market future.
The CEO or the editor?
Private Eye calls new Chairman of IMN, which owns the Irish Independent group of newspapers, Murdoch MacLennan 'Shifty McGifty' reflecting the Scotsman's irrepressible tendency to buy colleagues gifts. According to the Guardian he was the only newspaper executive invited to the wedding of Prince Charles and Camilla Parker-Bowles. When he worked there, MacLennan used to have a cartoon of himself on the wall of his Daily Record office, dressed in a toga and wielding a knife with the caption: "Massivus knifus" and a trail of bloodied bodies.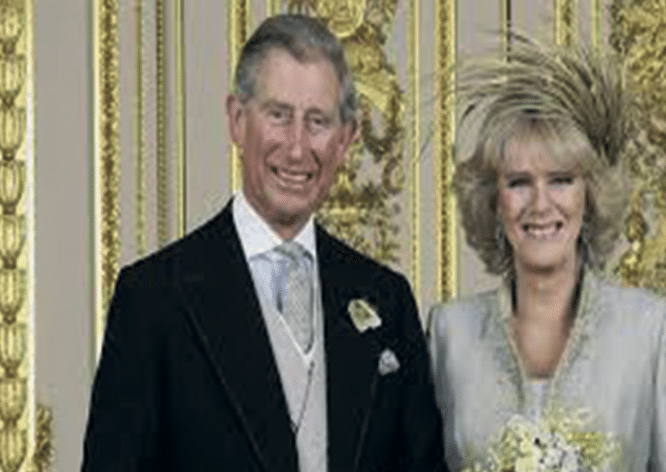 Villager is trying to think of the Village equivalent.