While the UK's 2019 general election will focus on Brexit, the outcome will have far-reaching implications for Buckingham Palace and Her Majesty's intelligence services. Boris Johnson is unlikely to order a new inquiry into MI5 and MI6's role in the abhorrent Kincora scandal, nor the role played by Lord Louis Mountbatten in it. Jeremy Corbyn has no such inhibitions. The survival of the Royal Family's reputation and that of the UK's intelligence services may very well depend on keeping Corbyn out of 10 Downing Street.
Meanwhile, Johnson's government has finally voted to set up a compensation scheme to aid the victims of child sex abuse in Northern Ireland and hopes the scandals they are associated with will go away. The establishment of the new scheme must not be exploited as an opportunity to consign the horrors the abuse victims suffered to history.
The torture meted out to children at institutions such as Kincora Boy's Home, Williamson House, Bawnmore and elsewhere, must not be forgotten. The abuse they suffered should not be described as 'historic'. On the contrary, they are livid wounds on the British body politic. Some victims committed suicide. Many of the survivors  lead precarious, lonely and impoverished lives as a result of their traumatic experiences. The British Government needs to tell them the truth about what happened to them as children for the sake of their mental well-being. They need closure in the form of apology, acknowledgement and the truth, not lies, insults and defamation. Judge Anthony Hart, who produced a lamentable report in 2017 about the so-called 'historical' abuse that took place in institutions run by the State in Northern Ireland, understood none of this. On the contrary, he was condescending and disdainful towards victims such as Richard Kerr. The ongoing Independent Inquiry into Child Sexual Abuse (IICSA) in London looks like it will result in an even bigger car crash, especially as it may not proceed with its probe of Lord Greville Janner. This is incredible as Janner is beginning to look like he acted as a pimp for the British Establishment, the very issue the IICSA was set up to inquire into.
There are many substantial reasons to condemn Hart's 2017 Report and many reasons to abandon all hope that the IICSA wil unravel the seedy Anglo-Irish Vice Ring that preyd on children for decades.
A fresh inquiry should be ordered into (a) the role MI5, MI6, the Northern Ireland Office (NIO) played in the original Kincora scandal and (b) the VIPs who abused Irish and British children and (c) the mammoth cover-up which persists to this day. Most particularly, Margaret Thatcher's Cabinet Secretary, Sir Robert Armstrong, should be invited to tell such an inquiry all that he knows about the cover-up.
General election candidates in Northern Ireland should be asked where they stand on the issue. Naomi Long, Leader of the Alliance Party, has already displayed outstanding leadership on the issue.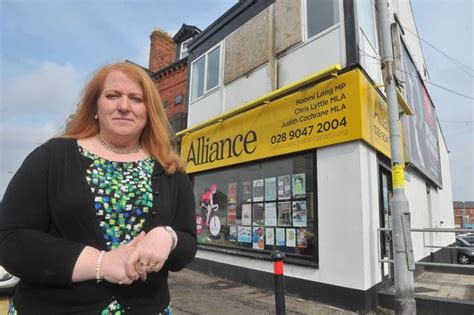 The DUP has multiple connections to the scandal through its former leader Ian Paisley. He was surrounded by a relay of paedophiles and pederasts who raped children in the 1960s and 1970s. Foremost among them is a notorious wife beater who raped at least one boy Village  has spoken to at the Park Avenue hotel in Belfast. The Ulster Unionists have questions to answer too about a number of former Westminster MPs who served in their ranks such as their former leader, James Molyneaux. Sinn Fein and the Provisional IRA can hang their heads in shame too. They have had their own own sex abuse scandals which they mishandled badly (not to mention the incalculable number of children whose lives were destroyed by the acts of IRA bombers and gunmen).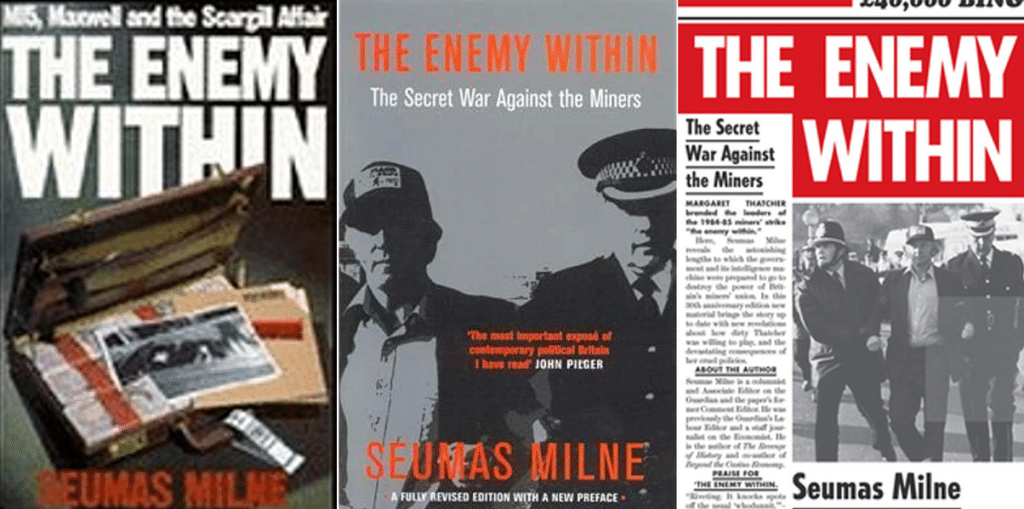 Compared to Boris Johnson, Jeremy Corbyn loathes, hates and despises MI5 and the other UK intelligence services. He has no love for the Royal Family either. Moreover, his key aide, Seumas Milne, a former journalist, has written extensively about MI5 dirty tricks. His book, 'The Enemy Within', first published in 1994,  has now reached its fourth edition. It is an indictment of MI5's dirty tricks campaign during the Miners' Strike. MI5 should be afraid, very afraid that Corbyn and Milne may yet reach Downing Street. There is nothing they would rather do than grind MI5 into dust. Kincora, the Patrick Finucane assassination, collusion with Loyalist paramilitaries and the type of dirty tricks Milne has written about, will more than provide them with the ammunition they need to shut it down and replace it with an organisation that has respect for law and order.
The report Judge Hart issued – insofar as Kincora and its links to the UK's intelligence services was concerned – was riddled with mistakes and pitiful speculation. Hart was not a cunning and deceitful fraud in the tradition of Lord Widgery (who produced the first Bloody Sunday report). Instead, Hart was a basically honest yet severely naive plodder. He failed to persuade a string of crucial witnesses such as Colin Wallace and Richard Kerr to talk to him. With the benefit of hindsight, they undoubtedly took the right decision in boycotting him.
Hart did not merely fail at persuading high-profile people like Wallace and Kerr to co-operate with him, he was lazy and badly informed. He skill set did not include the ability to  seek out and ask  key figures such as Eric Witchell and Alan Campbell – two former member of the vice ring that swirled around Kincora – to tell him the truth about what had happened. Witchell is still alive and living in London. Campbell died in June of 2017. Like Hart, it appears the London inquiry will ignore Witchell too.
Hart also ignored Albert 'Ginger' Baker, a former member of the UDA, despite the fact he had spoken about what the UDA had known about Kincora to Ken Livingstone in the 1980s. Baker is also still alive. Livingstone wrote about what Baker told him in one of his books. Baker knows about Westminster MPs from the Conservative and Labour Party who visited Kincora. The London Inquiry appears not interested either.
Hart also failed to interview John Imrie, a former MI5 officer – and convicted sex pest – who had served in Northern Ireland, and was named in the House of Commons in connection with the scandal. These omissions represent merely the tip of the iceberg of failure on the part of the Hart Inquiry.
Andrew Parker, the present Director-General of MI5, could have ordered Imrie to approach Hart and tell him what he knew, but did nothing of the sort. A quick visit to the vaults could still result in Parker finding out what went on and who is still alive to account for it. Who, for example, were the two MI5 agents who occupied the room at the Park Avenue hotel where blackmail targets were recorded by MI5? All Parker has to do is check the surveillance staff rosters for Belfast for 1977. Will he do this or anything equally enlightening? Probably not. Parker prefers to give lectures about ethical behaviour to the press.
One former MI5 officer who might have co-operated with an inquiry was Michael Betanney. He served in Northern Ireland in the mid to late 1970s. Betanney became so utterly revolted by what he witnessed there he decided to betray MI5's secrets to the Soviets. He was caught and served a lengthy prison sentence. Was the truth about child abuse one of the matters that soured his relationship with his employer? Hart certainly did not bother to try to find out. It is now too late to ask Betanney any questions as he died in August 2018 aged 68.
---
---